Ensnared

by A. G. Howard
Published by Abrams on December 15th 2015
Genres: Young Adult, Fantasy, Romance
Format: Hardcover
Pages: 416
Source: Library
Amazon - Book Depository
Goodreads

After surviving a disastrous battle at prom, Alyssa has embraced her madness and gained perspective. She's determined to rescue her two worlds and the people and netherlings she loves. Even if it means challenging Queen Red to a final battle of wills and wiles . . . and even if the only way to Wonderland, now that the rabbit hole is closed, is through the looking-glass world—a parallel dimension filled with mutated and violent netherling outcasts.In the final installment of the wildly popular Splintered trilogy, Alyssa and her dad journey into the heart of magic and mayhem in search of her mom and to set right all that's gone wrong. Together with Jeb and Morpheus, they must salvage Wonderland from the decay and destruction that has ensnared it. But if they succeed and come out alive, can everyone truly have their happily ever after?
Reaction upon finishing this book: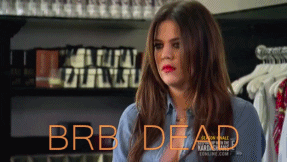 I have no idea what to say, honestly. Because WOW. I cannot believe this series has ended. I cannot believe that there'll be no more Morpheus. HAHAHA okay, but really. This book was simply amazing. I'm just. WOW. That ending was beautiful, this book was amazing and twisted and would it be crazy if I want to reread the whole series all over again?
The final installment in this series was as dark and twisted as the previous book, Unhinged promised it to be. We all knew from the previous book that Jeb and Morpheus was inside the Looking-Glass world, and her mother was stuck in Wonderland, with no means in or out of it. Also, Alyssa finally got herself admitted into a mental institution. Crazy, right? (Yes, pun intended.) I stared at this book for a whole 15 minutes before reading it because I am scared of the ending, or rather, the pathway to the end of this book. And I was right to be scared. It was filled with horrible, unexpected twists and turns. If you think Wonderland was dark and crazy and all kinds of twisted, you should walk into the Looking-Glass world. Man, that world was scary.
There were also some parts different to the characters. Alyssa was the most scariest of them all, because she started to embraced her Wonderland side. And for the first time, the creatures in Wonderland weren't worshiping her. She wasn't the all-powerful and mighty queen that we expected her to be. In fact, in this book, all her flaws were shown. All the indecisive, childish, revengeful parts of her that made her into who she really was. We were shown her weak side, but we were also shown her determination despite her weakness.

And Jeb, oh Jeb. If you knew me, you would know that I really do not like Jeb since the start of this series. My love has always been towards Morpheus, no matter how dark, selfish and a crazy bastard that he was. But in the previous books that you saw Morpheus' soft side, his weakness, in this book you will see Jeb's bad side. Trust me, I was livid throughout half of the book. Angry and livid at Jeb. But you have to give him credit, because of how honorable he was. But his character went through major changes in this book, which will kinda leave you feeling quite sad for him.

But guys, that ending is amazing. A little piece of advice before I go off: If you're scared to read this book,like I did, because you're scared of the ending, don't worry. It'll all be fine. 😉

Thank you, A.G. Howard for bringing to life Wonderland, Alyssa, Jeb and obviously, the ever-sexy Morpheus 😀
Related Posts