A School for Unusual Girls

by Kathleen Baldwin
Published by Macmillan on May 19th 2015
Genres: Young Adult, Historical, Romance
Format: eARC
Pages: 352
Source: NetGalley
Goodreads

A School for Unusual Girls is the first captivating installment in the Stranje House series for young adults by award-winning author Kathleen Baldwin. #1 New York Times bestselling author Meg Cabot calls this romantic Regency adventure "completely original and totally engrossing."
It's 1814. Napoleon is exiled on Elba. Europe is in shambles. Britain is at war on four fronts. And Stranje House, a School for Unusual Girls, has become one of Regency England's dark little secrets. The daughters of the beau monde who don't fit high society's constrictive mold are banished to Stranje House to be reformed into marriageable young ladies. Or so their parents think. In truth, Headmistress Emma Stranje, the original unusual girl, has plans for the young ladies--plans that entangle the girls in the dangerous world of spies, diplomacy, and war.
After accidentally setting her father's stables on fire while performing a scientific experiment, Miss Georgiana Fitzwilliam is sent to Stranje House. But Georgie has no intention of being turned into a simpering, pudding-headed, marriageable miss. She plans to escape as soon as possible--until she meets Lord Sebastian Wyatt. Thrust together in a desperate mission to invent a new invisible ink for the English war effort, Georgie and Sebastian must find a way to work together without losing their heads--or their hearts....
A School for Unusual Girls is a great next read for fans of Gail Carriger's Finishing School series and Robin LaFevers' His Fair Assassin series.
I received this book for free from NetGalley in exchange for an honest review. This does not affect my opinion of the book or the content of my review.
THIS BOOK IS FREAKING AMAZING.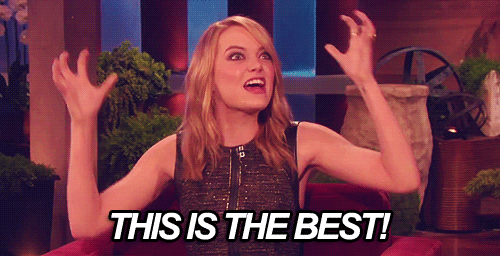 And it is, because oh my God, where have this book been throughout my whole entire life? A whole school about girls who have awesome talents, talents that made them banished from society? GIVE ME. I started this whole book feeling all kinds of sadness for the main character, Georgiana, whose parents were shipping her off to Stranje House, the rumored school for unusual girls. Apparently, Stranje House teaches (or more like, tortured) girls to be more feminine-like and acceptable in the society.
But what Georgie didn't know was that there was a whole new side to Stranje House that the public totally did not know about. I knew from the moment I saw the other girls, I knew that I would love Stranje House. Each of the girls there had special talents which were deemed inappropriate by the society. Stupid societal rules.
This book was more in the historical genre, in the time of the French revolution, I think? I'm not much of a history buff, but I have heard about Napolean, so at least, I wasn't completely lost while reading this book. Again, I absolutely loved it because of all the fighting, the spy-ness (is that a legit word?) of it. Basically, female spies.
What I actually loved was the fact that Georgie wasn't portrayed as an all-freaking-amazing new girl. She wasn't super pretty such that all the boys want her. She was clumsy, temperamental and of course, impulsive, which actually got her into a whole lot of trouble. But she was geniune, and nice and she never really know how beautiful she was. I blame the mother, hmph. But anyway, yeah. She was different from the rest of the typical female MCs that I've read about. Heck, she wasn't even the unlikely heroine. It was more like the unlikeliest unlikely heroine. But she did well.
The whole story included politics and secret codes and kidnappings, fightings, saving the day. I was truly enraptured in this book, that I did not realise that it was already midnight. Yes, I am definitely looking forward to the next book. Definitely.
Related Posts