Ice Like Fire

by Sara Raasch
Published by HarperCollins on October 13th 2015
Genres: Romance
Format: eARC
Pages: 496
Source: Edelweiss
Goodreads

It's been three months since the Winterians were freed and Spring's king, Angra, disappeared—thanks largely to the help of Cordell.
Meira just wants her people to be safe. When Cordellan debt forces the Winterians to dig their mines for payment, they unearth something powerful and possibly dangerous: Primoria's lost chasm of magic. Theron is hopeful and excited—with this much magic, the world can finally stand against threats like Angra. But Meira knows that the last time the world had access to so much magic, it spawned the Decay. So when the king of Cordell orders the two on a mission across the kingdoms of Primoria to discover the chasm's secrets, Meira plans to use the trip to garner support to keep the chasm shut and Winter safe—even if it means clashing with Theron. But can she do so without endangering the people she loves?
Mather just wants to be free. The horrors inflicted on the Winterians hang fresh and raw in Jannuari—leaving Winter vulnerable to Cordell's growing oppression. When Meira leaves to search for allies, he decides to take Winter's security into his own hands. Can he rebuild his broken kingdom and protect them from new threats?
As the web of power and deception is woven tighter, Theron fights for magic, Mather fights for freedom—and Meira starts to wonder if she should be fighting not just for Winter but for the world.
I received this book for free from Edelweiss in exchange for an honest review. This does not affect my opinion of the book or the content of my review.
This book was just so epic, that I want to reread it all over again.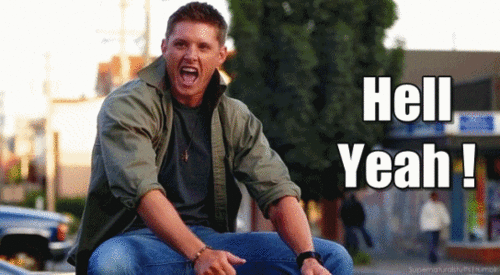 I mean, this could probably be my favorite book in this whole series/trilogy. Meira was freaking fantastic in this book, and I was just cheering her on all the day. Before I started this book, I actually came across tons of bad reviews, and so I became scared to read this book. But then I realized that different people have different tastes, and so I dived into this book and came out a freaking champion. Okay, exaggeration there.
But really, this book had tons of kickass-ish scenes that makes me smirk. Though, what I loved about it all were the characters. Meira was a freaking queen in this book. I mean, yeah, I know that she's a queen, but she's more matured than she was in Snow Like Ashes. She was less impulsive, although there were times when the old her came back. Throughout this journey, she had to find who she really was. She kept second-guessing herself because she knew that her every actions will affect Winter, and that's what I actually loved about her. She knows that she needed to be a queen at times. But I also love how in the end, she finally knew who she really was, thanks to the people around her. Which brings me to my second point — the background people. Nessa, Dendera, and everybody else. I loved that Sara Raasch managed to emphasize all these characters' importance at certain scenes, even though they weren't really the main characters. That way, they both get the spotlight but didn't get too much spotlight in the book. Makes sense? And lastly — Theron. His character was the main reason that most people did not really like this book. A lot of people said that Theron was different, unlike the one he was in Snow Like Ashes. "What happened to him? He changed 360 degrees. What was the author thinking?" Those were the response regarding his character that I read on the reviews, but I'm confused.
Theron (because he is one complicated character and hence, deserves his own paragraph HAHA) was different in this book, which is quite true. But I wouldn't exactly say that he changed out of nowhere, because I knew exactly what made him change and why, which made sense by the end of this book. His whole character went through some very angsty scenes with Meira, which was so unlike how loving he was with her in the first book. View Spoiler »YOU KNOW, HE CHANGED BECAUSE HE WENT THROUGH SHIT. AND THAT CRAZY EVIL DUDE MANAGED TO BRING HIM DOWN EVEN LOWER THAN NOAM. So I kinda understood when he actually changed. And I'm quite glad he did, because this book needed a plot twist, and THERE, there was the plot twist. Which made this book even better. Ugh, I sound like the kind of author who would kill of all the characters. xD « Hide Spoiler Please only look at the spoiler if you have read it. But really, I just need you to understand Theron, and the reason why he changed.
I really think that this book was spectacularly written. The world-building was mind-blowing as usual, especially as we follow Meira and the gang to different Seasons and Rhythms. There, WOAH, it was seriously cool seeing all the differences. I absolutely love love love this world. I honestly cannot wait for the next book.
Related Posts