Storm Siren

by Mary Weber
Published by Harper Collins on August 26th 2014
Genres: Young Adult, Romance, Fantasy
Format: E-book
Pages: 352
Source: Kindle (Amazon)
Goodreads

"I raise my chin as the buyers stare. Yes. Look. You don't want me. Because, eventually, accidentally, I will destroy you."

As a slave in the war-weary kingdom of Faelen, seventeen-year-old Nym isn't merely devoid of rights, her Elemental kind are only born male and always killed at birth—meaning, she shouldn't even exist.

Standing on the auction block beneath smoke-drenched mountains, Nym faces her fifteenth sell. But when her hood is removed and her storm-summoning killing curse revealed, Nym is snatched up by a court advisor and given a choice: be trained as the weapon Faelen needs to win the war or be killed.

Choosing the former, Nym is unleashed into a world of politics, bizarre parties, and rumors of an evil more sinister than she's being prepared to fight . . . not to mention the trainer whose dark secrets lie behind a mysterious ability to calm every lightning strike she summons.
But what if she doesn't want to be the weapon they've all been waiting for?

Set in a beautifully eclectic world of suspicion, super abilities, and monsters, Storm Siren is a story of power. And whoever controls that power will win.
This book has been stuck in my Kindle for practically a year now, and I'm silently cursing myself for not picking it up sooner, because HOLY HELL, this book is freaking good. I just want to hug my Kindle to my chest, and fall asleep with tears streaming down my face hehehe. OKAY, fine, I'm a drama queen.
But I am not exaggerating – this book is fifty shades of fabulous. Throughout the whole book, I was just so enraptured by the story line that I could not put down this book. I think I was internally screaming in my head, because the book went from peaceful to destructive (in a good way) in a split second. And then, there were characters that I could not decide if I should love or hate. Like, Adora. HAHA HA HA ha…..
Adora was the first person that caught my attention in this book, instead of the main character, Nym. Probably because she was cackling like crazy when everyone else was being struck by lightning. I actually thought, Goodness, that sounded like me on my craziest days. Until I actually realized that Adora was crazier than what I expected, so…. *slowly moves away from her*
This whole book was just magical, and Nym made it even more interesting. Reading it from her point of view, I couldn't help shedding tears every now and then, because her character was just beautifully written. Raised only known to be a monster who every one feared, Nym learns to hide inside herself, mentally condemning herself for every bloodshed that accidentally occur thanks to her curse. I did not feel sorry for Nym, though, because I think pity from anyone was the last thing that she wanted. I actually admire her, because she's strong and brave, and everything a kickass female main character should be.
The romance in this book is super duper uber cuuuute and there were times when I got scared, because I don't want this ship to sink. Which makes the entire book harder to read. All I have to say is: Mary Weber, you are the female version of George R. R. Martin, because the ending (especially that last sentence) got me like,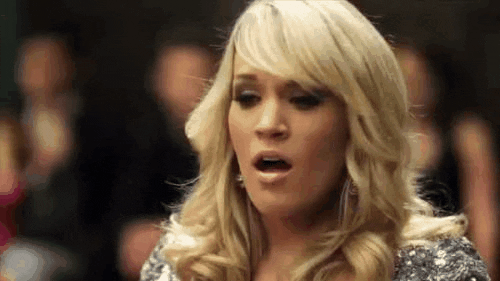 "I think some have to fight harder to choose good over evil because the evil's got it out for them. And maybe it's because those're the ones evil knows will become the strongest warriors, recognizing true wickedness when it rears its head."
Related Posts