The Archived

by Victoria Schwab
Published by Disney Electronic Content on January 29th 2013
Genres: Young Adult, Fantasy, Mystery
Format: Hardcover
Pages: 336
Source: Library
Goodreads

Imagine a place where the dead rest on shelves like books.

Each body has a story to tell, a life seen in pictures only Librarians can read. The dead are called Histories, and the vast realm in which they rest is the Archive.

Da first brought Mackenzie Bishop here four years ago, when she was twelve years old, frightened but determined to prove herself. Now Da is dead, and Mac has grown into what he once was: a ruthless Keeper, tasked with stopping often violent Histories from waking up and getting out. Because of her job, she lies to the people she loves, and she knows fear for what it is: a useful tool for staying alive.

Being a Keeper isn't just dangerous—it's a constant reminder of those Mac has lost, Da's death was hard enough, but now that her little brother is gone too, Mac starts to wonder about the boundary between living and dying, sleeping and waking. In the Archive, the dead must never be disturbed. And yet, someone is deliberately altering Histories, erasing essential chapters. Unless Mac can piece together what remains, the Archive itself may crumble and fall.

In this haunting, richly imagined novel, Victoria Schwab reveals the thin lines between past and present, love and pain, trust and deceit, unbearable loss and hard-won redemption.
My reaction the moment I finished reading this book: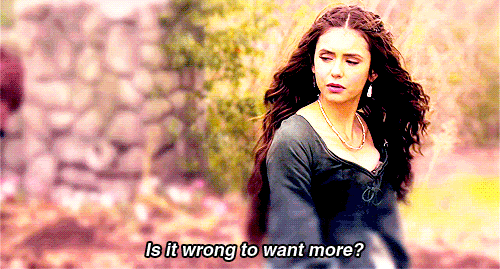 Because really, I honestly thought that this book was a standalone, so I actually was freaking out because I wanted more of this book and Wes! YES, I want more of Wes, and I'll tell you why later. I loved the whole dynamic of this book, how everything fell into place. I mean, yeah, there were times I got lost in all the facts and had to reread that whole paragraph. But I don't blame the author, I guess I was just too slow to understand the mechanics of Librarians and Keepers. In my head, the Archived looked like a bloody huge morgue. Except that the shelves are made of wood, instead of metal HEHE. 
I definitely clicked with MacKenzie at first page. She lost her brother in a car accident, and it seems like everyone but her wants to forget him. The good thing is that she's a Keeper, so she can still see him, in the sense that he's a History. I think those scenes were the emotional ones, where it felt like it took everything in you to not cry in public. Did I cry in public? Of course not. I cried at home. On the bed. Under the blankie.
And then there's the main story line, where someone has been purposely letting the Histories out. It became like a mystery, trying to figure out who was responsible for it, and the whole story just kinda blends in with each other. The romance though, made me squeal HAHAHA. I wouldn't tell you much about the romance, except that as much as it was cute as hell, I didn't want it to happen. I wouldn't say that there's a love triangle in this book, because even though there were two different guys, Mac didn't jump from one to the other, like heroines usually do in love triangle. Instead, she stuck with one, and the other was merely a rather hot friend.
AND THEN THERE'S WES. WES WES WES WES.
Oh hell yes, that gif is a very good representation of how I felt the moment Wes came into the picture. He is so cute, so smart, so handsome, so swaggish, so smart-looking. *faints* HAHAHAH, but you have to meet Wes to fall in love with him like I did. AND he has a little secret that will make you EVEN more happier 😉
You know what? This whole book was freaking genius. I freaking applaud Victoria Schwab for writing this book, because I love it. I love the world surrounding this book, MacKenzie, the Archived, heck I even love the Narrows HAHAH. 
Read it, my peeps. You'll not regret it, trust me.
Related Posts