The Lies About Truth

by Courtney C. Stevens
Published by HarperTeen on November 3rd 2015
Genres: Young Adult, Contemporary, Romance
Format: eARC
Pages: 336
Source: Edelweiss
Goodreads

Sadie Kingston, is a girl living in the aftermath. A year after surviving a car accident that killed her friend Trent and left her body and face scarred, she can't move forward. The only person who seems to understand her is Trent's brother, Max.
As Sadie begins to fall for Max, she's unsure if she is truly healed enough to be with him — even if Max is able to look at her scars and not shy away. But when the truth about the accident and subsequent events comes to light, Sadie has to decide if she can embrace the future or if she'll always be trapped in the past.
I received this book for free from Edelweiss in exchange for an honest review. This does not affect my opinion of the book or the content of my review.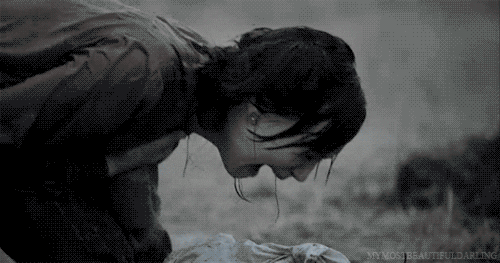 This book is heartbreaking. And it's even more heartbreaking because a part of me relates to it. I spent one hour after finishing this book to cry my heart out. I don't know if I'll ever get over this book. I've never read any of Courtney Stevens' books, but holy crap, The Truth About Lies made me want to devour all her books and come out of it all with puffy eyes.
This book was about a girl, Sadie, who went through a whole lot. She not only lost her close friend, Trent in a car accident, but she lost herself too. The accident left her face and body scarred, and suddenly, it changed everything in her life. People won't look her in the eye, and nobody could save her, so she just remains stuck THERE, unable to move on. But the only person who understood her was Max, Trent's little brother.
There were SO MANY things I want to say about this book, but I have to remind myself that this is a review, and I need to hold myself back a little bit. But I just want to say that this book is freaking perfection and everybody needed to read this book.
I lovelovelove Sadie, even though she was imperfect and scarred. Maybe because she was imperfect and scarred, that I love her. I love how she named all her scars, which shows that she's not ashamed of them. She just doesn't want people to be ashamed of her scars. She went through a whole lot in this book, and yeah, the other characters did too, but hers left a permanent reminder every time she looked in the mirror. The good thing about Sadie was that the author did not go too far with her character. It's like, you'll pity her, sympathize with her, but she won't be those annoying pathetic people who drowns herself in sorrow.
Max was unexpected. He was the sweetest guy alive (in the fictional world). I did not expect him to be so, because he was Trent's brother, so I thought he would be more mellow and mopping around and all. BUT YAY, he wasn't like that, and for that, I love this book extra hard. He was Sadie's anchor to the real world, and I love how this book started off with them already being together, and giving us glimpses of how they actually fell in love with each other.
The romance wasn't cheesy at all. There was no time to be cheesy, to be all hurrah hurrah, because you can almost sense the underlying sadness in this book. I love how it shows us that we are allowed to be happy even when things seem so down that we nearly drown.
It's been a year. It's been a really hard year without you. Losing you felt like jumping off the bridge and forgetting which way was up. I don't think I'll ever be over it, but I'm starting to find my way through it. Mom said when a person dies, you don't get over it by forgetting; you get through it by remembering. I've been remembering everything lately.
*squishes and hugs this book tightly*
Related Posts