The White Rose

by Amy Ewing
Published by HarperCollins on October 6th 2015
Genres: Young Adult, Fantasy, Dystopia, Romance
Format: eARC
Pages: 320
Source: Edelweiss
Goodreads

The compelling and gripping sequel to Amy Ewing's debut, The Jewel, which BCCB said "Will have fans of Oliver's Delirium, Cass's The Selection, and DeStefano's Wither breathless."
Violet is on the run—away from the Jewel, away from a lifetime of servitude, away from the Duchess of the Lake, who bought her at auction. With Ash and Raven traveling with her, Violet will need all of her powers to get her friends, and herself, out of the Jewel alive.
But no matter how far Violet runs, she can't escape the rebellion brewing just beneath the Jewel's glittering surface, and her role in it. Violet must decide if she is strong enough to rise against the Jewel and everything she has ever known.
I received this book for free from Edelweiss in exchange for an honest review. This does not affect my opinion of the book or the content of my review.
My reaction for this book is pretty much the same as the first one, in which I go: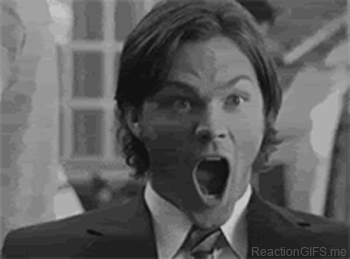 Because, guys, seriously, THAT ENDING. I swear Amy Ewing just KNOW how to write a freaking cliffhanger, because I am desperate to get the next book right now (which doesn't come out till, I don't know, NEXT YEAR?!) If you haven't read this book, or even the trilogy, THEN WHAT ARE YOU DOING WITH YOUR LIFE?!
HAHAH. Okay but this book had more scenes in it which features Violet's use in magic. If you think that Growth shit she used in The Jewel was real magic, you'll be pretty damn surprised in this book, because I was. I was just like WOAAAAAAH that is SO cool. Yeah, HAHA. This book will introduce so much more fascinating characters, and the one character that unexpectedly became so much more important was Garnet. I mean, it was no secret that I ADDDDOOORED him in the first book, drunken bastard that he was. HAHA but in this book, his character took on more important roles as compared to The Jewel.
Violet was more mature, in my opinion, probably considering the fact that she saw so much blood and death in The Jewel, but I honestly liked her better. She was more stronger mentally and I loved how at times she stood up for herself, and what she loved, even though people say that she might got it wrong. Her romance with Ash was just so DAMN CUTE please. I swooned practically every time. Though, in this book, or at least this series, the male character, Ash, wasn't all macho crap and all. In fact, he had major insecurities about himself, but it wasn't annoying (at least to me). I think that the author did him right by making him that way, because HELLO, he was a male prostitute technically. Dude gotta have some issues, DUH.
"I never paid for you," I say. "And you are beyond priceless to me."
*swooooons* HAHA. Yes, read this book, or at least this trilogy, pretty please?
Related Posts