The Anatomical Shape of a Heart

by Jenn Bennett
Published by Macmillan on November 3rd 2015
Genres: Young Adult, Romance, Contemporary
Format: eARC
Pages: 304
Source: NetGalley
Amazon - B&N - Book Depository
Goodreads

Artist Beatrix Adams knows exactly how she's spending the summer before her senior year. Determined to follow in Da Vinci's footsteps, she's ready to tackle the one thing that will give her an advantage in a museum-sponsored scholarship contest: drawing actual cadavers. But when she tries to sneak her way into the hospital's Willed Body program and misses the last metro train home, she meets a boy who turns her summer plans upside down.

Jack is charming, wildly attractive . . . and possibly one of San Francisco's most notorious graffiti artists. On midnight buses and city rooftops, Beatrix begins to see who Jack really is-and tries to uncover what he's hiding that leaves him so wounded. But will these secrets come back to haunt him? Or will the skeletons in Beatrix's own family's closet tear them apart?
I received this book for free from NetGalley in exchange for an honest review. This does not affect my opinion of the book or the content of my review.
This book……………………………………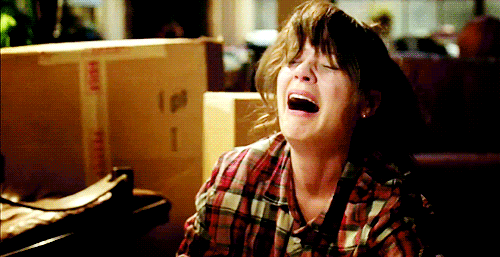 YEP, pretty much. Did I know that this book was going to make me cry, before reading? Nope. Would I still read it if I knew? YEP.
PSA: If you're asking "Should I read this book?", I will slap you and say OF COURSE YOU BLOOOOOODY.
I read this in one sitting because I just could not put this down. This is honestly one of the best romance books that I have ever read in 2015, and the romance is only half the reason why. The other reason is FAMILY. I know everyone goes on about how the romance in this book is unique and heartbreaking at the same time, but I honestly think that family plays a part in this book too. In this book, we get to see both sides of families. On one hand, there's a poor, broken family. And on the other hand is the rich, messed up family. Both Beatrix and Jack had to help each other with their families, and it enlightens me to see them both play a part in each other's family.
Sometimes books with broken families tend to forget that they should fix those families, one way or the other. And that's because they focus on the romance part. But in this book, both family and romance kinda melded in together, which makes me really really happy. *cries happy tears* I'm sorry, but broken families are my soft spot.
I knew I would like Beatrix from the start, because HELLO, she draws the inside of corpses. The veins, the anatomical structure of it, and she still does it even though people outcasts her because of it. Even though I am not art-talented (I can't draw. Like at all), I do appreciate good art, and imagining Beatrix's art in my head? Well, I would really REALLY like to buy her art pieces. Plus, she looks like a pixie HAHAHAH and I've always liked pixies.
Jack was more of a mystery in this book. I think out of all the characters in this book, Jack surprised me the most. I mean, WOAH, even I did not guess the amount of heartbreaking secrets that he held so close to him. And seeing him open up raw to Beatrix feels pretty much like stabbing myself in the heart. AND AAAACK, he is SO sweet towards Mac. TOOOO SWEEEET. *squeals*
So, please please PLEASE read it, guys. This book is amaaaazing, trust me.
a Rafflecopter giveaway

Related Posts