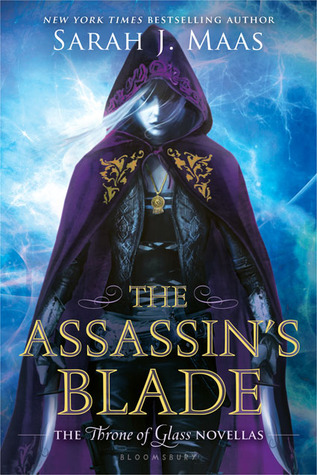 I am Celaena Sardothien, and I will not be afraid.
Such a beautiful book with a deadly and heartbreaking content.
I cried while reading this book. I admit that I cried at the kitchen, I cried while I was laying down and I cried while I was with my family. This book went from awesome kickass female lead to downright heartbreaking revelations. I'm sure if people have read Throne of Glass, they would have known that Sam died. Even knowing that, even knowing that his death was a cruel one, it still didn't lessen the blow. That was the saddest part. If I hadn't known, I would have thought there would be a happy ending. I had hoped for a happy ending actually, even when I knew the outcome. That's what Celaena deserved, a happy ending. And Arobynn Hamel, that damn bastard. I wish Celaena had killed him. After all she had done for him, that ungrateful asshole. Arobynn is basically the dude who trained Celaena. He called himseld the King of All Assassins, which I suppose is quite true, considering how strong and powerful he actually is. Anyway, my favorite story was The Assassin and The Desert. THAT was way too awesome and the ending was really, unfortunately sad. Sighpie.
Related Posts